Summer holiday in Lofer
Pure enjoyment and sporty activities are simply part of a successful summer holiday in Lofer. Our guesthouse is the perfect starting point for hikes and bike tours. Whereas many themed hiking trails for families contribute to the beauty of hiking in the Loferer Almenwelt, the bizarre Loferer Steinberge mountains ensure mountaineering tours in high alpine terrain. 
The diverse Saalachtal!
The fact that the holiday region of the Saalachtal valley in Salzburg offers a great variety is proven by the Kneipp pools, archery courses, tennis courts and via ferratas. Several magnificently located golf courses in the vicinity make a golfing heart beater faster and those seeking thrills will find them rafting or canyoning on the wild rapids of the Saalach river. Come and be convinced by the diversity of a summer holiday in Lofer in the Saalachtal valley in Salzburg and enjoy the many advantages and free entries, with the Salzburger Saalachtal Summer Card!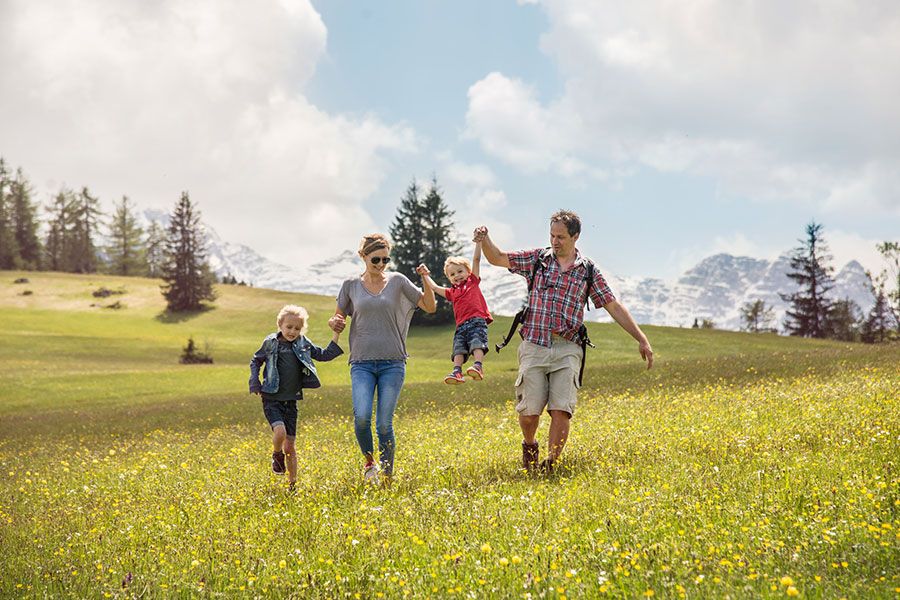 Hiking in the alpine region
Those wanting to motivate children to go hiking should visit the Loferer Almenwelt. Whether on a walk to the big Marmorsee lake, along the water fall path "Auf die Alm" or the fun Dwarf Circular Trail at the middle station – hiking can be so exciting!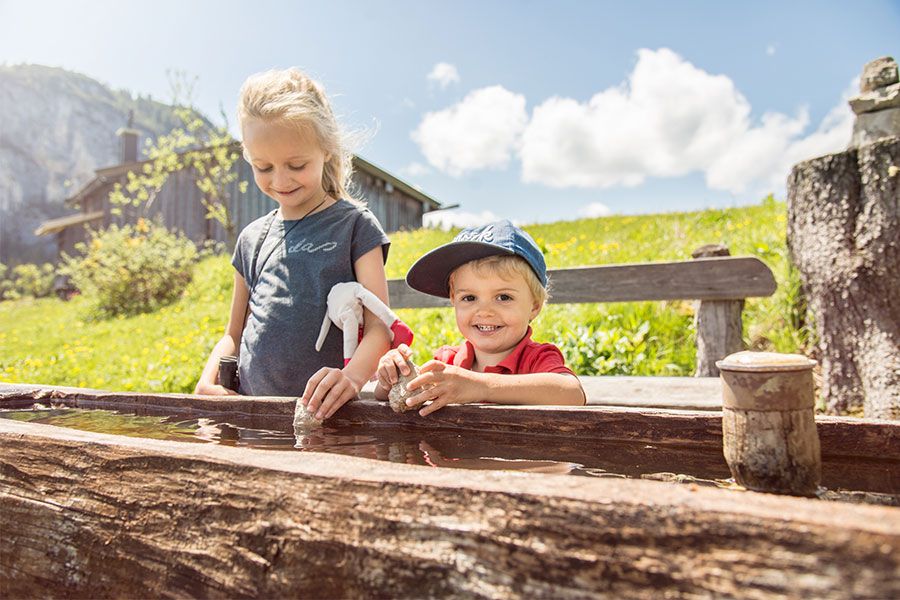 Day trips
Lofer is just the perfect starting point for day trips to many sights in the region! Visit Salzburg, the home of Mozart (50km), the Königssee lake (45km), the Triassic Park on the Steinplatte Waidring (16km) or the Saalachtal Valley Natural Wonders!
Saalachtal Card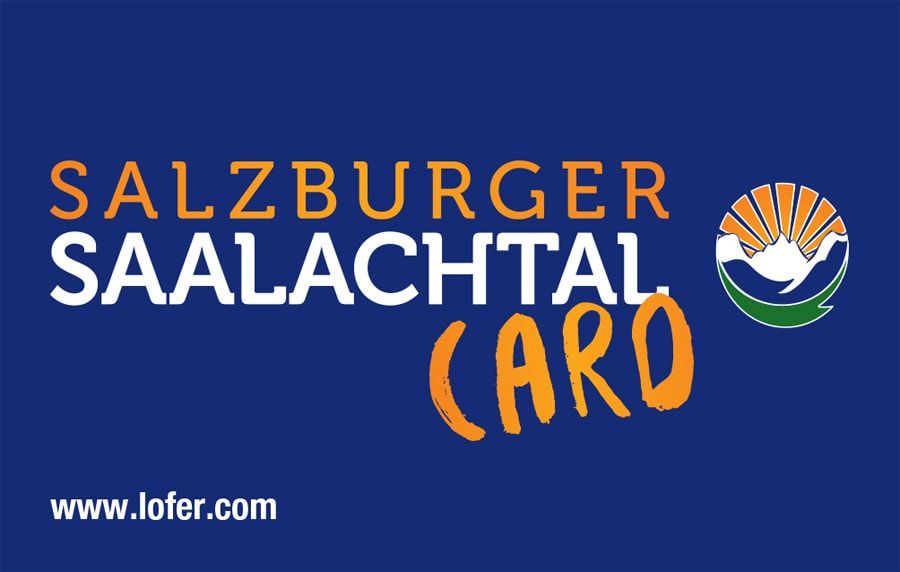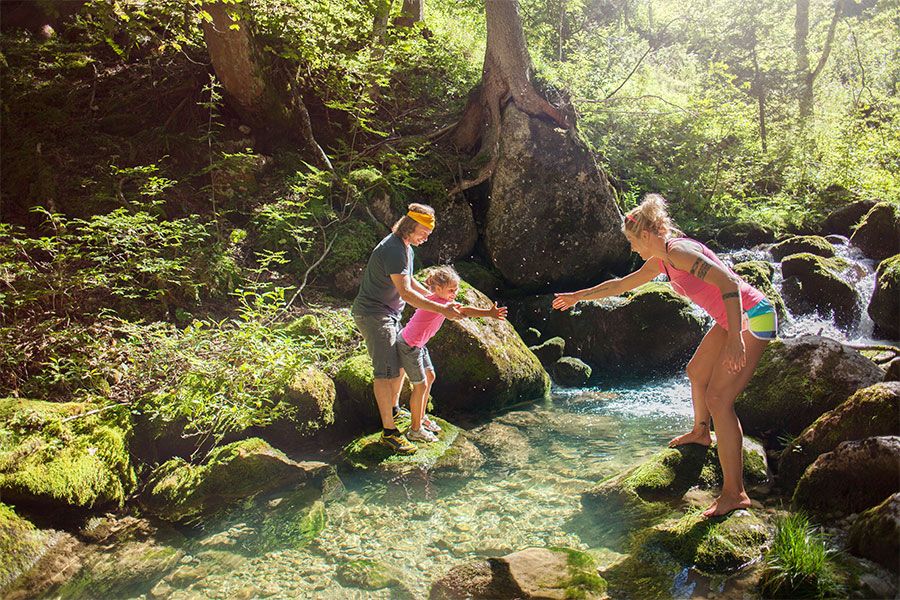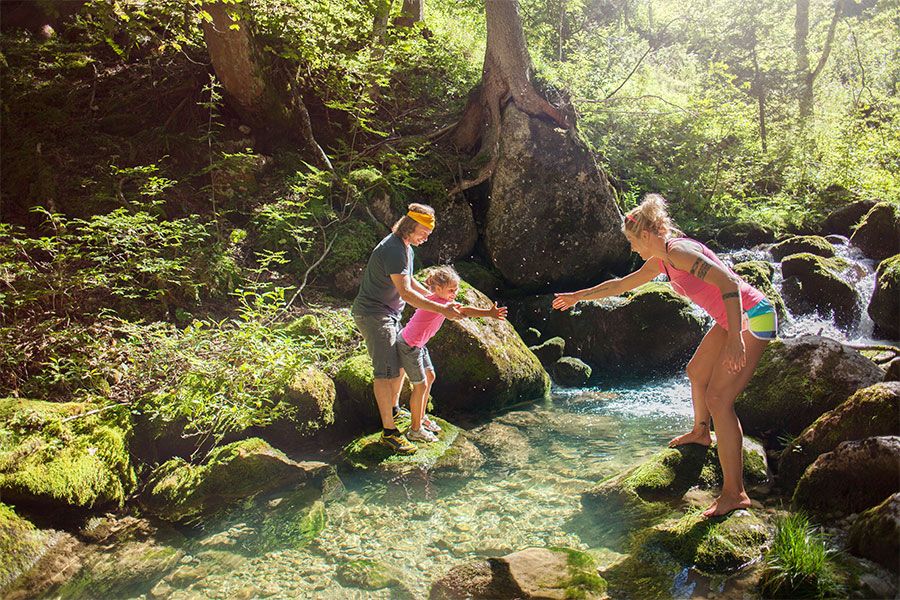 Saalachtal family paradise
Experience nature and get to know the flora and fauna while you're at it! There is much to discover for those who walk through the forests with eyes wide open. The Vorderkaser natural bathing area is a paradise for families and offers refreshing lakes as well as BBQ spots.